THINGS TO DO
---
When your adventures on the water come to an end, Washington, NC and the surrounding area offers something for everyone.
From historic exploration to shoreline hikes, family biking, dining, shopping and so much more – we've got you covered.
Visit the NC Estuarium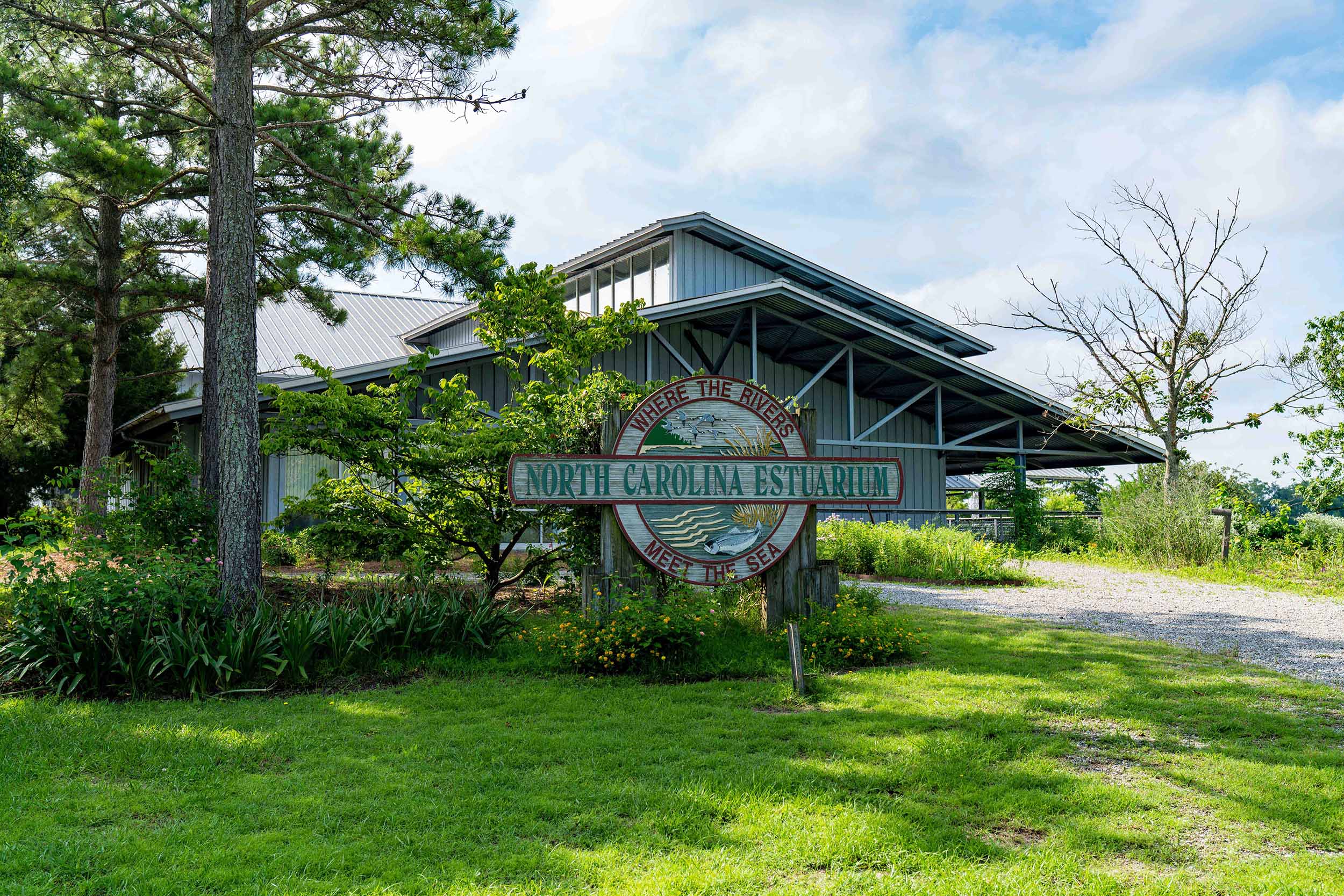 Visit the world's first estuarium, which sits right next door to the Marina. The estuarium is one of the most innovative environmental centers in NC containing more than 200 exhibits which describe our vital estuaries and coastal rivers. The exhibits include aquariums with crabs and other estuarine life;  fascinating artwork; hands-on, interactive displays; artifacts from the Pamlico River; explorations of hurricanes and sea level rise; and, special programs on natural and cultural heritage.
---
Stroll along the adjacent mile-long scenic boardwalk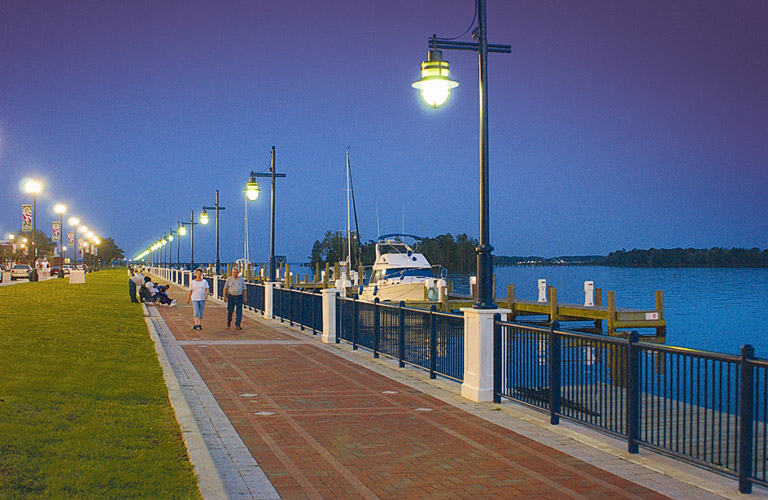 The town of Washington is rapidly becoming one of the highlights of North Carolina's Inner Banks due to its small town charm, incredible location along the Pamlico River, and eclectic blend of boutiques, restaurants, and attractions. This small community has a maritime culture all its own, with dozens of colorful crab statues lining the downtown streets, hundreds of boats, big and small, lining the waterfront, and miles of open Tar and Pamlico River views, extending in virtually every direction.
---
Explore the Pamlico by kayak, canoe or boat rental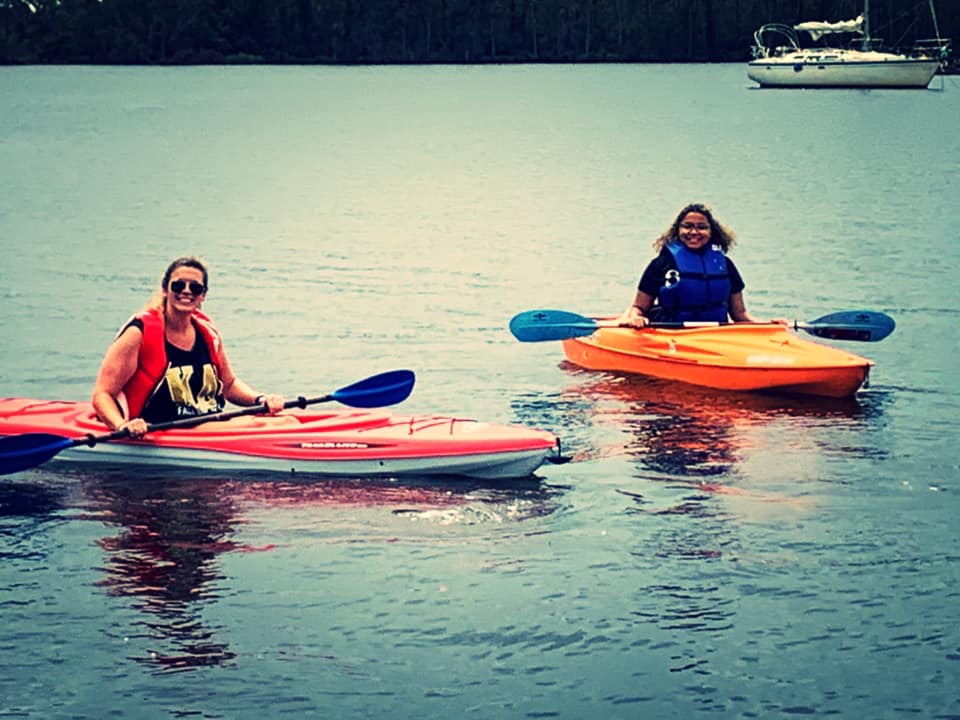 The best way to enjoy the beauty of the Pamlico River is by being on the river. There are many businesses offering kayak, canoe and paddleboard rentals. Both Inner Banks and Moss Landing Marinas also offer boat rentals. We highly recommend exploring the Pamlico and Tar River and the surrounding estuaries by water.
---
Dine and shop within walking distance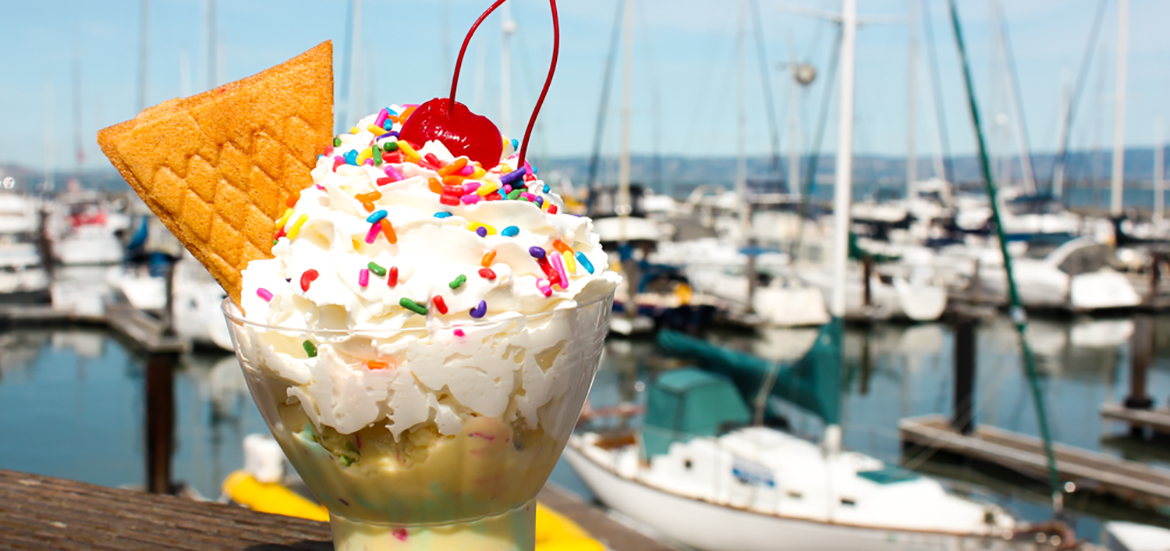 Every season brings something new and exciting to Washington, NC with many restaurants and shops lining our streets such as High Water Social and Cups & Cones. Downtown dining offers foodies legendary hot dogs, fresh catch seafood and other culinary surprises. Add to that boutiques, antique stores and art galleries, Washington, NC is the ideal place for a quiet getaway at the Heart of the Inner Banks.
---
Enjoy performing arts at the historic Turnage Theater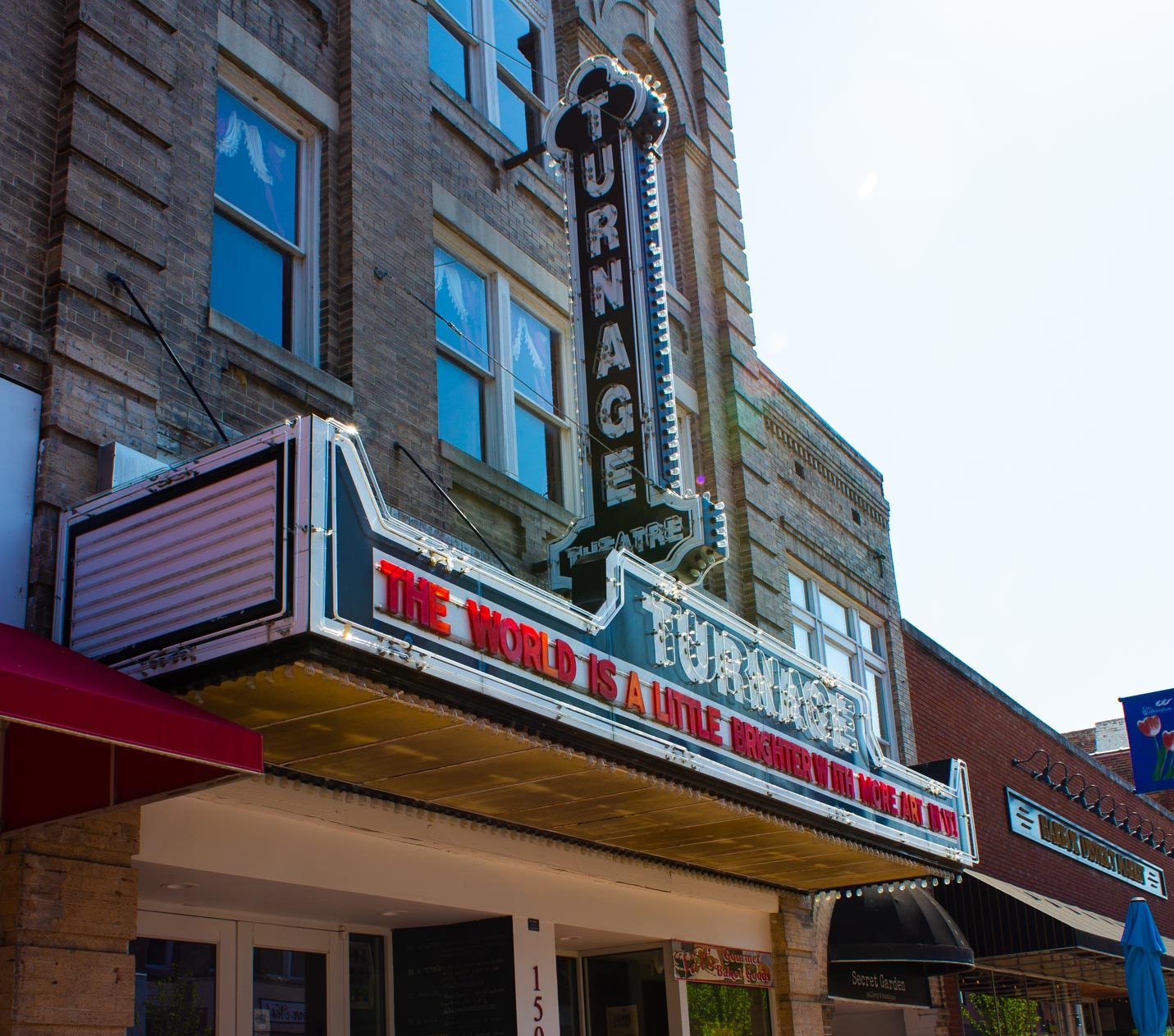 The Historic Turnage Theatre is a NC designated historic site and a contributing structure in the Historic District of Washington, NC. The 32,000 square foot building houses two theaters. Built in 1913, the front of the building was originally used as a bakery and shoe store with a vaudeville playhouse on the second floor. In 2013, the Turnage Theatre building was purchased by the Beaufort County Arts Council now called the Arts of the Pamlico.
---
Enjoy local seafood and craft festivals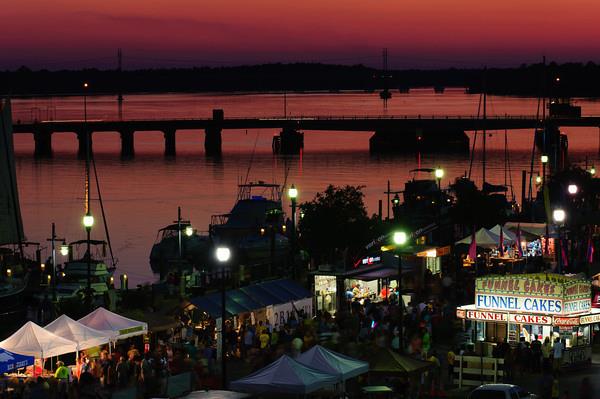 Washington, NC is a historic town which is nestled beside the beautiful Pamlico River. Enjoy local festivals, area concerts, or waterfront adventure. We're home to Music In The Streets, Summer Festival, Smoke on the Water and so much more! Just because we're the first, and oldest Washington in the United States, doesn't mean our town isn't full of history and life!
---
Experience world-class inshore fishing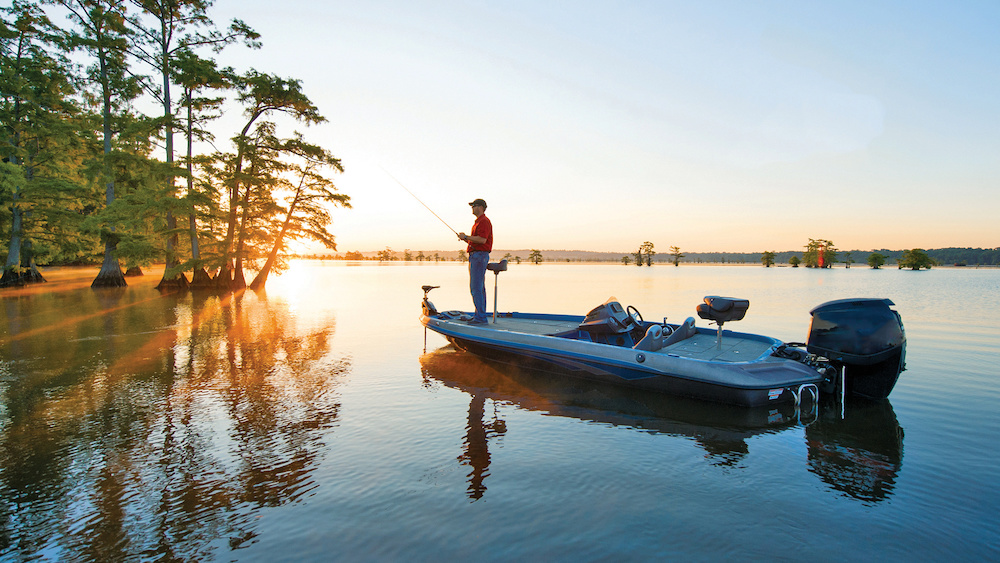 The Pamlico River, and her tributaries, offer a wide variety of species making for excellent light tackle fishing for novice and experienced fishermen alike. Species include speckled trout, redfish, flounder and striped bass. Peak fishing for each species changes throughout the year, but on any given day you can catch a speckled trout in Bath or striper in the shallow flats in Washington. If you enjoy a great fight, try fishing on light, ultralight or fly tackle.
---
Golf, tennis and biking nearby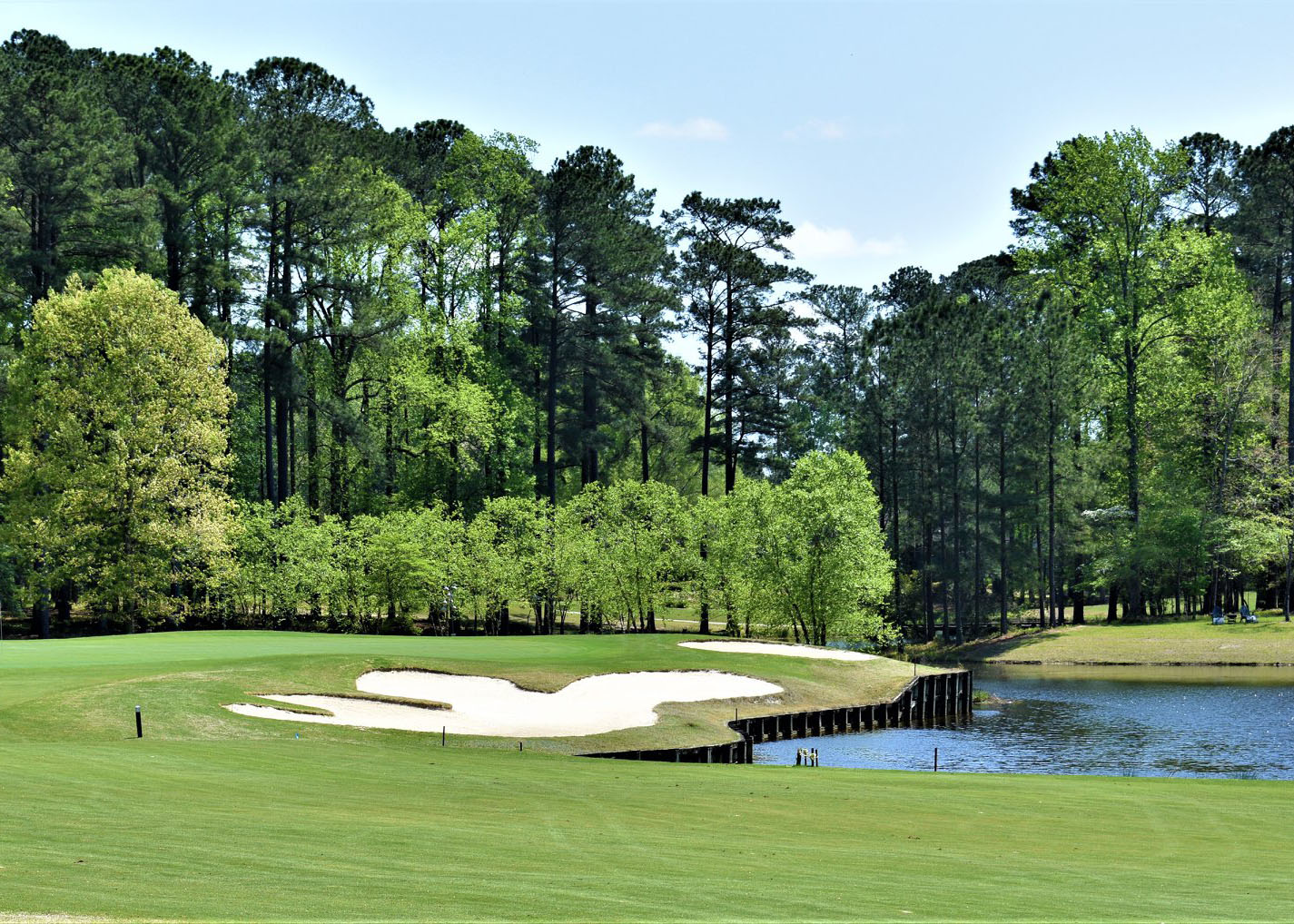 If you decide to get off the water, there are other activities that can be enjoyed by you and your family. Rent a Cruiser bike and enjoy a scenic bike ride through Historic Washington. Or, play a game of tennis or a round of golf at one of the many nearby courses in Beaufort, Pitt and Martin counties.
---
Hiking at Goose Creek State Park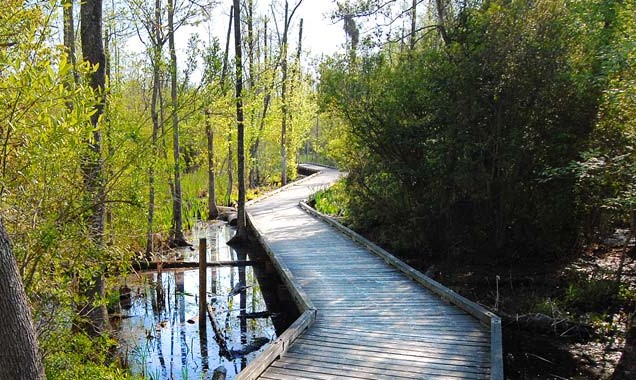 A short drive from Washington, the eight miles of trails at Goose Creek State Park lead visitors through a wide range of coastal experiences. You'll see live oaks draped in Spanish moss, wetlands along the Pamlico Sound and the cypress swamp viewed from our boardwalk. Get into the waters of the sound at the a sandy swim beach and a small tent campground offers visitors solitude.
---
Visit historic Bath, the oldest city in North Carolina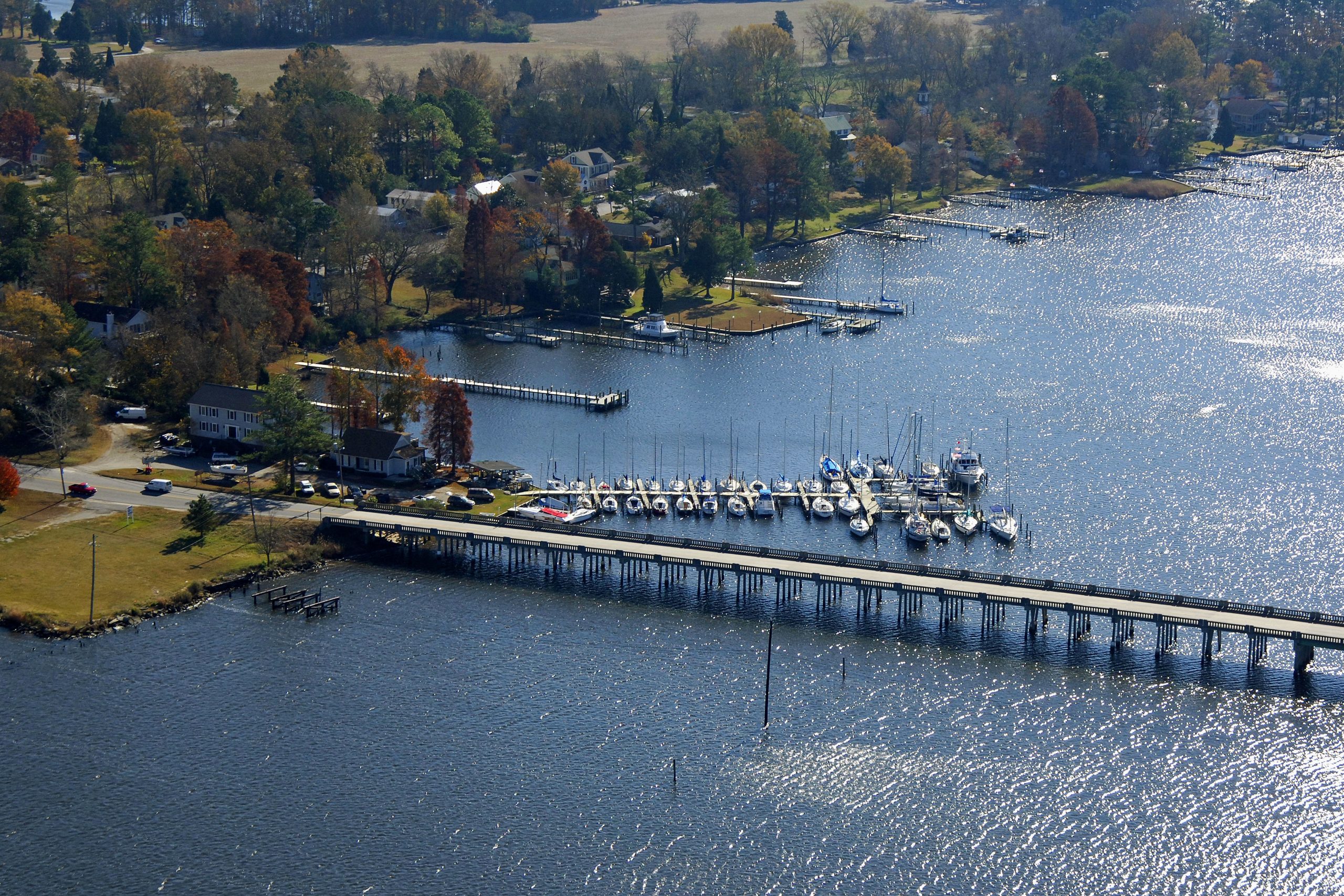 Take a short drive to Bath, NC. In the 1690's an early European settlement near the Pamlico River led to the founding of Bath - North Carolina's first town, in 1705. By 1708, Bath had 50 people and 12 houses - and soon became North Carolina's first port. Indian wars and piracy marked Bath's early years however, when county government moved away in the late 1700s, Bath lost most of its importance and trade. The original town limits encompass a historic district today.
---
See fossils at the nearby Aurora Fossil Museum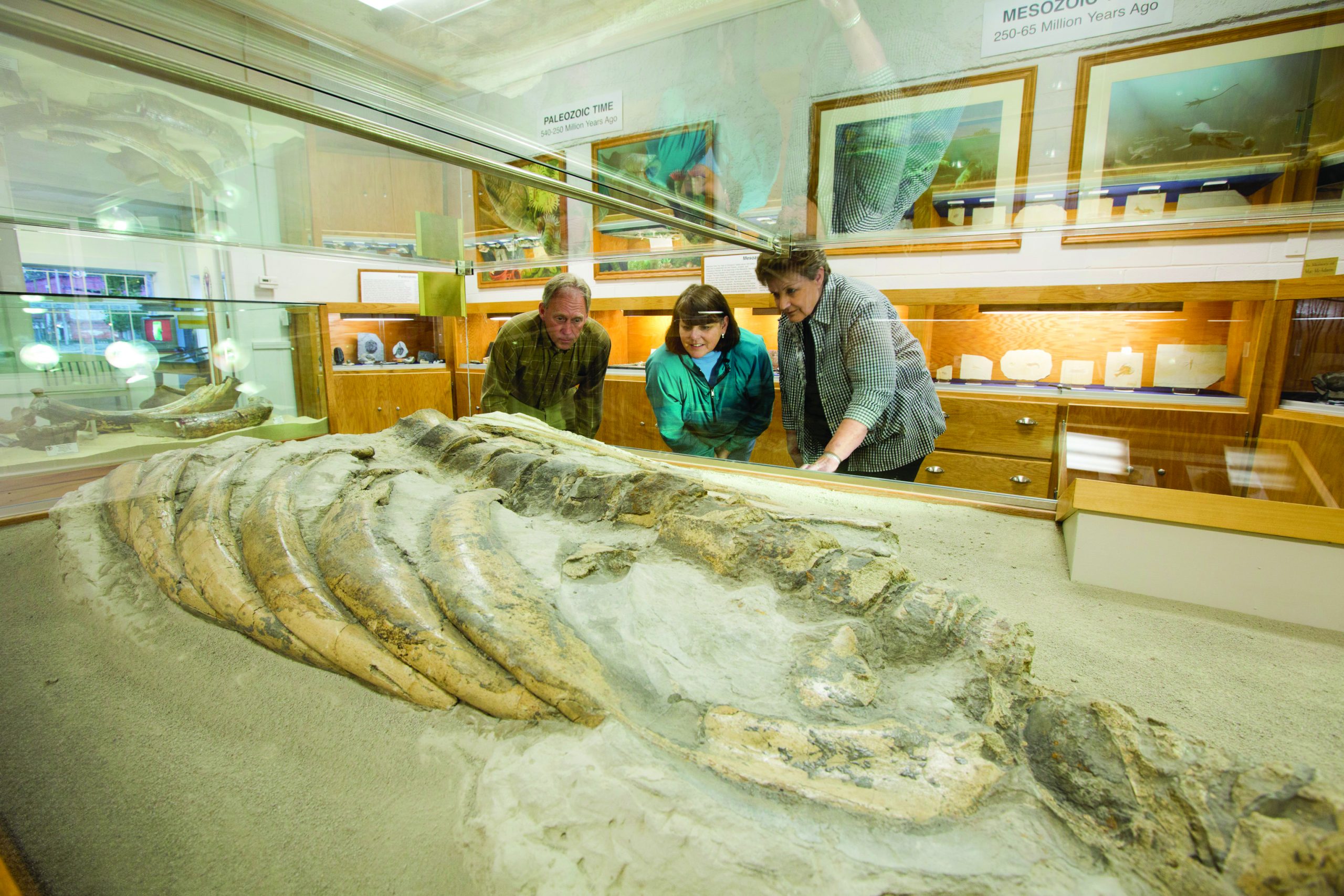 The Aurora Fossil Museum is a natural science museum in Aurora, North Carolina. The museum's collection is built around fossils recovered from the town's phosphate mine, but also includes fossils and geology and meteorite displays donated from around the world. Fossils from the local mine are approximately 18-22 and 2.5-5 million years old and are traced back to the early Miocene and Pliocene eras. The museum also maintains two spoils piles/pits filled with mine tailings where small shell, coral, shark tooth and other fossils are relatively easy to find. The pits are open during daylight hours daily.
---
Resources in Washington, NC
For a fun filled stay, be sure to check out these other resources: